Keep Informed
What you need to know to help you and your family stay healthy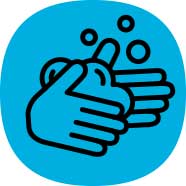 Wash your hands with soap and water thoroughly and often.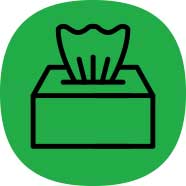 Cough and sneeze into your sleeve or a tissue. Dispose of tissue immediately and wash your hands.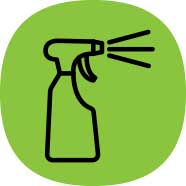 Keep surfaces clean and disinfected.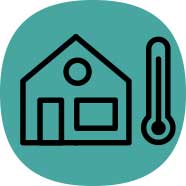 Stay home when you are sick.
If you are in a crisis, please contact the local crisis line at 519-973-4435, 911, or go to your local emergency department.
Main Page Content

News about COVID-19 is dominating media sources across the world. While it is important to stay informed about COVID-19, the amount of information and attention on this topic can increase stress and anxiety. There are several strategies that can be used to stay informed without becoming overwhelmed.
Stay up-to-date on accurate information from legitimate sources.
It is important to stay informed about COVID-19 in order to take action in reducing its spread; however, the mass of information circulating through social media and other media channels can be overwhelming. A lot of information is disseminated about COVID-19 every day, but not all of it is accurate. Seek information from credible and reliable sources that can be trusted, such as this website or those from other credible, governmental health authorities, such as Health Canada or Public Health Ontario.
Limit media consumption.
Limiting media consumption can help to avoid increased feelings of stress or anxiety. Try to check in with media sources only once or twice per day and avoid watching or listening to media that may cause stress, anxiety, or fear. Instead, schedule enough time for activities that do not involve screens or technology, such as crafts, gardening, or reading.
Related Content:
Last modified:
Thursday, June 25, 2020 - 1:54pm