Keep Engaged
What you need to know to help you and your family stay healthy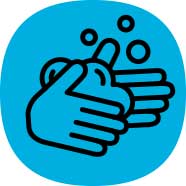 Wash your hands with soap and water thoroughly and often.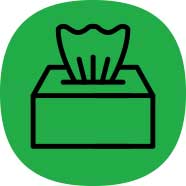 Cough and sneeze into your sleeve or a tissue. Dispose of tissue immediately and wash your hands.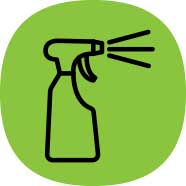 Keep surfaces clean and disinfected.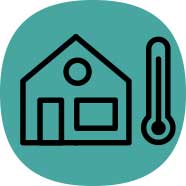 Stay home when you are sick.
If you are in a crisis, please contact the local crisis line at 519-973-4435, 911, or go to your local emergency department.
Main Page Content

There are many strategies that can be used to keep engaged during the COVID-19 pandemic.
Maintain a regular schedule and daily routine.
Create a schedule each day to plan your daily tasks and activities. A consistent structure and routine can help individuals and their family members feel safe and can re-establish a sense of normalcy within their everyday lives. Set regular times for meals, snacks, and sleep. For children, it is especially important to make sure that bedtime schedules are consistent. For more great tips on maintaining a consistent sleep schedule, please visit the Sleep section of this website.
Stay connected to friends, family members, and other social networks through technology.
Keep in mind that physical distancing does not have to mean socially disconnecting. Receiving and maintaining support from social networks during the COVID-19 crisis can be very helpful for managing feelings of stress. Use technology to stay connected during this time:
Send an email to re-connect with some of your old contacts
Schedule a time to have a daily phone call with friends and family
Have a virtual "family meal"
Play virtual games with friends and family through video chat. There are many apps/programs that you can use to video conference with others over the internet.
Participate in enjoyable activities.
Do things that make you feel good! Make these activities apart of your regular routine. This can include the following:
Read a book
Play a board game during family game night
Watch a movie
Garden
Try a new recipe
Listen to music or a podcast
Do a craft, paint, or colour
Do a traditional puzzle or a mind stimulating puzzle (e.g., crossword, word search, Sudoku)
Keep your mind stimulated.
There are many online courses and resources available during this time to help keep your mind stimulated:
For Adults:
Coursera: Offers a variety of free courses from recognized universities and companies.
Duolingo: Learn a new language using Duolingo. It's free and easy to use.
For Kids:
For Families:
Google Arts & Culture: Partnered with over 1,200 museums worldwide to offer online virtual tours! Plan a family virtual visit to a museum here.
Windsor-Essex Public Libraries: Although libraries are currently closed, their online resources are still available for those with a library card. Visit Windsor Public Library or Essex County Library to access books, magazines, music, and more!
Related Content:
Last modified:
Thursday, June 25, 2020 - 1:59pm