Current Guidelines and Restrictions
Current Guidelines and Restrictions
What you need to know to help you and your family stay healthy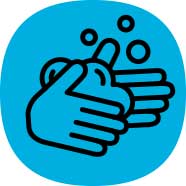 Wash your hands with soap and water thoroughly and often.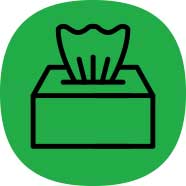 Cough and sneeze into your sleeve or a tissue. Dispose of tissue immediately and wash your hands.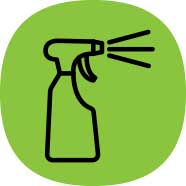 Keep surfaces clean and disinfected.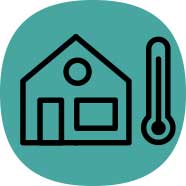 Stay home when you are sick.
Main Page Content
On this page:
Federal Actions:
Closure of all land border between the United States and Canada to non-essential travel
Mandatory self-isolation for all travellers returning to Canada except for essential workers
Current Provincial Closures
under the Emergency Management and Civil Protection Act (EMCPA):
The Provincial Government has announced a series of closures under the Emergency Management and Civil Protection Act. Closures under the EMCPA are enforceable by provincial offenses officers including local and provincial police. Current provincial orders in effect are:
Closure of all public elementary and secondary schools;
Closure of all private schools as defined in the Education Act;
Closure of all licensed child care centres; with exception for a select few to accommodate essential workers (health care, workers, first responders, correctional officers etc.);
Closure of all public libraries;
Closure of all bars and restaurants, except to the extent that such facilities provide takeout food and delivery;
Closure of all theatres including those offering live performances of music, dance, and other art forms, as well as cinemas;
Closure of all concert venues;
Closure of all casinos;
Closure of all Provincial Parks to visitors;
Closure of all Drive Test Centres;
Closure of all non-essential businesses; and
Prohibition on organized public events and social gatherings of more than five people
Exceptions:

Private households with 5 people or more
Operating child care centres supporting frontline health care workers and first responders (maximum 50 people)
Funerals are permitted to proceed with up to 10 people at a time
For more information regarding specific closures, please visit the Government of Ontario newsroom website. These closures will remain in effect until March 31st and may be extended.
For public inquiries related to provincial orders, call Service Ontario INFOline at 1-866-532-3161 or call local police (non-emergency line) to report a complaint:
Windsor Police Service - 519-258-6111
LaSalle Police Service - 519-969-5210
OPP – 1-888-310-1122
The County of Essex and the City of Windsor have declared a state of emergency.
Recommendations and Directives by the Chief Medical Officer of Health, Ontario, Dr. David Williams
Dr. Williams has made a number of recommendations, some of which have become provincial orders. Below are current recommendations and directives beyond provincial order. These are strong recommendations and not enforceable by law.
Long-Term Care, Retirement Facilities, Hospice, and residential care facilities only permit essential visitors for symptoms and travel history, excluding entry if failed screening;
Suspension of all non-essential travel outside of Canada;
Everyone practice social distancing (2 metres);
Health care workers that work in multiple settings should talk to their employer and create a plan;
Health care workers returning from travel outside of Canada within the last 14 days self-isolate for a period of 14 days upon arrival

If there are particular workers that are deemed critical by ALL parties (including public health) there are allowances for return to work under certain criteria;

Acute care settings limit to only essential visitors and employ active screening; and
Acute care settings should ramp down elective surgeries and non-emergent activities
Recommendations and Orders, Dr. Wajid Ahmed, Medical Officer of Health, Windsor and Essex County
Currently Dr. Ahmed has issued several recommendations for residents. Recommendations are voluntary actions requiring self-regulation for their own protection and the protection of the community. Dr. Ahmed may issue orders under Section 22 of the Health Promotion and Protection Act in support of these recommendations where instances of non-compliance pose a risk to public health.
Failure to comply with orders can result in penalties and are enforced by local and provincial offences officers including Public Health Inspectors. Current recommendations include:
Closure of all retail outlets including those that sell clothes, apparel, books, home décor;
Closure of all personal service settings (hair salons, nail salons, tattoo parlours etc.);
All residents returning from travel outside of Canada self-isolate for 14-days upon return, including essential workers returning from non-essential travel;
Seniors and high-risk individuals should avoid any non-essential trips and stay home as much as possible;
Commuters that cross to Detroit for work purposes should consider work from home options with their employer where possible and regularly self-monitor for any symptoms including taking their temperature;
Employers in Windsor and Essex County should make arrangements for their employees to work from home where possible. If not an option, ensure workplaces follow 2 metre social distancing
Physicians should screen clients over the phone and utilize other communication technologies for assessments and consultations where possible and refer patients as appropriate
Currently no orders in effect due to superseding provincial orders.
There is no complaint mechanism for recommendations.
For complaints related to orders under the Medical Officer of Health contact 519-258-2146 ext. 4475.
Related Content:
Last modified:
Sunday, March 29, 2020 - 1:43pm