Restrictions & Guidance
Restrictions & Guidance
What you need to know to help you and your family stay healthy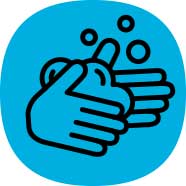 Wash your hands with soap and water thoroughly and often.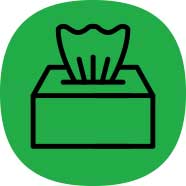 Cough and sneeze into your sleeve or a tissue. Dispose of tissue immediately and wash your hands.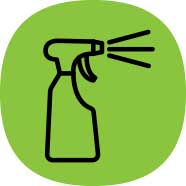 Keep surfaces clean and disinfected.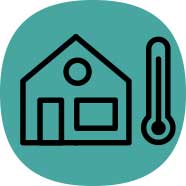 Stay home when you are sick.
Main Page Content
On this page:
Federal Actions:
Closure of all land border between the United States and Canada to non-essential travel
Mandatory self-isolation for all travellers returning to Canada except for essential workers
For more information on the mandatory isolation and the federal Quarantine Act, please review the Government of Canada News Release or website.
For inquiries or complaints related to Violations of the Federal Quarantine Act contact your local police (non-emergency line) to report a complaint:
Current Provincial Closures
under the Emergency Management and Civil Protection Act (EMCPA):
The Provincial Government has announced a series of closures under the Emergency Management and Civil Protection Act. Closures under the EMCPA are enforceable by provincial offenses officers including local and provincial police. Current provincial orders in effect are:
Closure of all public elementary and secondary schools;
Closure of all private schools as defined in the Education Act;
Closure of all licensed child care centres; with exception for a select few to accommodate essential workers (health care, workers, first responders, correctional officers etc.);
Closure of all public libraries (except for pick up or delivery)
Closure of all bars and restaurants, except to the extent that such facilities provide takeout food and delivery;
Closure of all theatres including those offering live performances of music, dance, and other art forms, as well as cinemas;
Closure of all concert venues;
Closure of all casinos;
Closure of all Drive Test Centres;
Prohibition on organized public events and social gatherings of more than five people; and
**This does not apply to: Private households with 5 people or more, operating child care centres supporting frontline health care workers and first responders (maximum 50 people), or funerals are permitted to proceed with up to 10 people at a time
Closure of outdoor playgrounds, play structures and equipment, public swimming pools and outdoor water facilities
To obtain a full listing of what Stage 1 openings include, please see the Government of Ontario's news release.
For more information regarding specific closures, please visit the Government of Ontario newsroom website. These closures will remain in effect until June 30th and may be extended.
The County of Essex and the City of Windsor have declared a state of emergency.
Call 3-1-1 (in the City of Windsor) and municipal bylaw enforcement office in the County of Essex for inquiries or complaints related to:
Local non-essential businesses* which are operating in violation of the provincial orders
*Complaints related to Restaurants, Bars, Tobacconists, or Specialty Vape Stores can be directed to the WECHU at 519-258-2146 ext. 4475.
Members of the public not physically distancing or convening in groups of more than 5 people.
For inquiries or complaints related to self-isolation or other provincial orders contact your local police non-emergency line:
Guidelines for the Safe Reopening of Businesses and Workplaces
The Ontario Government has collaborated with Ontario's various health and safety associations to develop more than 90 sector-specific guidelines to resume operations during COVID-19. These guidelines will support employers in preparing their businesses and workplaces to reopen safely and ensure workers, customers, and the general public are protected. Please visit WECHU's Workplaces webpage for more information.
As of May 19th, Ontario has officially begun Stage One and has allowed more businesses and workplaces to resume operations in accordance with 'A Framework for Reopening our Province.' Otherwise, workplaces and businesses that are not able to operate remotely, must remain closed until further notice.
The following business and workplaces are permitted to reopen as early as Saturday, May 16th at 12:01 a.m. provided they comply with the strict recommended public health measures to operate safely during the ongoing COVID-19 pandemic:
Golf courses, with clubhouses open only for washrooms and restaurants only for take-out
Marinas, boat clubs and public boat launches may open for recreational use
Private parks and campgrounds may open to enable preparation for the season and allow access for trailers and recreation vehicles whose owners have a full season contract
Businesses that board animals, such as stables, may allow boarders to visit, care for or ride their animal
As of Tuesday, May 19th at 12:01 a.m., the following businesses and workplaces are permitted to reopen provided they follow guidelines and recommended public health guidelines:
Seasonal businesses and recreation activities for individual or single competitiors, including training and sport competitions conducted by a recognized national or provincial sport organization. This includes indoor and outdoor non-team sport competitions.
Retail locations located outside of shopping malls with separate street-front entrance
Motor vehicle dealerships
Media operations
Non-essential professional services related to conducting research and experimental development in physical, engineering and life sciences
Emissions inspection facilities for heavy vehicle emissions testing
Animal services, specifically pet care services and veterinary appointments
Indoor and outdoor household services such as housekeepers, cooks, cleaning and maintenance
Construction
Rod and gun clubs
Cycling tracks
Libraries for pickup or deliveries
Certain health and medical services including in-person counselling and scheduled surgeries, based on pre-specified conditions
Despite the planned reopening of businesses and workplaces, Ontarians are still expected to practice physical distancing, while staying at home as much as possible and only going out for essential reasons. These measures will continue to be important in leading to the steady decrease in COVID-19 cases required for the province to proceed to the next stage of reopening more businesses. A Framework for Reopening our Province and the Ontario's Action Plan: Responding to COVID-19 contains more detailed information on the gradual, staged approach to reopening the economy while still keeping people healthy and safe.
Guidance Documents from the Province of Ontario
Health Sector Resources
Testing Resources
Mental Health Resources
Guidance for Other Sectors
Guidance Documents from the Windsor-Essex County Health Unit
Related Content:
Last modified:
Wednesday, June 3, 2020 - 8:02am