Restrictions & Guidance
Restrictions & Guidance
What you need to know to help you and your family stay healthy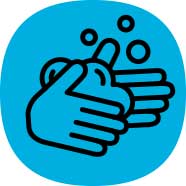 Wash your hands with soap and water thoroughly and often.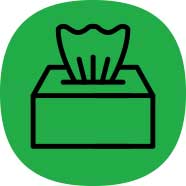 Cough and sneeze into your sleeve or a tissue. Dispose of tissue immediately and wash your hands.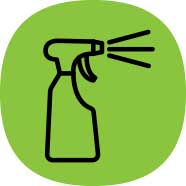 Keep surfaces clean and disinfected.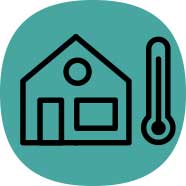 Stay home when you are sick.
Main Page Content
On this page:
Federal Actions:
Closure of all land border between the United States and Canada to non-essential travel
Mandatory self-isolation for all travellers returning to Canada except for essential workers
For more information on the mandatory isolation and the federal Quarantine Act, please review the Government of Canada News Release or website.
For inquiries or complaints related to Violations of the Federal Quarantine Act contact your local police (non-emergency line) to report a complaint:
Current Provincial Closures
under the Emergency Management and Civil Protection Act (EMCPA):
The Provincial Government has put in place a series of closures under the Emergency Management and Civil Protection Act. The Windsor and Essex County region is in Stage 2 of Ontario's staged reopening plan. Closures under the EMCPA are enforceable by provincial offenses officers including local and provincial police. Current provincial orders in effect are:
Closure of all public elementary and secondary schools;
Closure of all private schools as defined in the Education Act;
Closure of all indoor areas of bars and restaurants (outdoor service, takeout food, and delivery are permitted);
Closure of all (non-drive thru) theatres including those offering live performances of music, dance, and other art forms, as well as cinemas;
Closure of all large concert venues;
Closure of all casinos;
Closure of outdoor playgrounds, play structures and equipment, public swimming pools and outdoor water facilities;
Closure of gyms, indoor sports facilities, fitness facilities and studios;
Size of organized public events and social gatherings is no more than 10 people;
For more information on Ontario's gradual, staged, and regional approach to reopening, including a description of all three stages, visit: https://www.ontario.ca/page/reopening-ontario
For a full description of the Stage 2, visit: A Framework for Reopening our Province: Stage 2
The County of Essex and the City of Windsor have declared a state of emergency.
Call 3-1-1 (in the City of Windsor) and municipal bylaw enforcement office in the County of Essex for inquiries or complaints related to:
Local non-essential businesses* which are operating in violation of the provincial orders
*Complaints related to Restaurants, Bars, Tobacconists, or Specialty Vape Stores can be directed to the WECHU at 519-258-2146 ext. 4475.
Members of the public not physically distancing or convening in groups of more than 10 people.
For inquiries or complaints related to self-isolation or other provincial orders contact your local police non-emergency line:
Section 22 Orders from the Local Medical Officer of Health
Under Section 22 of the Health Protection and Promotion Act (HPPA), the Medical Officer of Health (MOH) may issue an order to limit the spread of communicable disease in the community. Actions under a section 22 order must be necessary for reducing or removing the risk for spread of communicable diseases and can include individuals or a class of individuals. Class orders apply to groups of persons as defined in the order issued by the medical officer of health.
June 12, 2020 (Revised) - Owners and Operators of Agricultural Farms in Windsor and Essex County  - FR
For more information, visit: FARMS AND TEMPORARY FOREIGN WORKERS
June 26, 2020 - Face Coverings and Hand Sanitizer in Commercial Settings - FR
For more information, visit: HOW TO PROTECT YOURSELF
Guidelines for the Safe Reopening of Businesses and Workplaces
The Ontario Government has collaborated with Ontario's various health and safety associations to develop more than 90 sector-specific guidelines to resume operations during COVID-19. These guidelines will support employers in preparing their businesses and workplaces to reopen safely and ensure workers, customers, and the general public are protected. Please visit WECHU's Workplaces webpage for more information.
Guidance Documents from the Province of Ontario
Health Sector Resources
Testing Resources
Mental Health Resources
Guidance for Other Sectors
Guidance Documents from the Windsor-Essex County Health Unit
Related Content:
Last modified:
Friday, July 31, 2020 - 2:57pm