COVID-19 Workplace Safety Plan Requirements
What you need to know to help you and your family stay healthy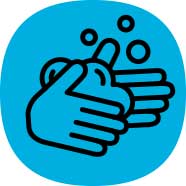 Wash your hands with soap and water thoroughly and often.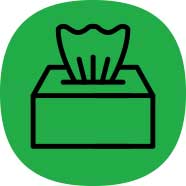 Cough and sneeze into your sleeve or a tissue. Dispose of tissue immediately and wash your hands.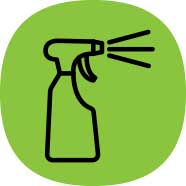 Keep surfaces clean and disinfected.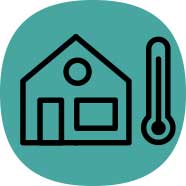 Stay home when you are sick.
Main Page Content
The safety plan must describe the measures (e.g., screening, physical distancing, face coverings or masks, cleaning and disinfecting, and the use of personal protective equipment) and procedures which have been implemented or will be implemented in the business, place of work, facility, or establishment to reduce the risk of transmission of COVID-19.
When a health unit region is in the Yellow-Protect or higher level, the following sectors must prepare a COVID-19 Workplace Safety Plan and provide it to the Health Unit upon request, no later than seven days after the requirement comes into effect:
Restaurants, Bars, and Food and Drink Establishments
Sports and Recreational Fitness Facilities
Personal Service Settings
Cinemas
Performing Arts Facilities
Casinos, Bingo Halls, and Gaming Establishments
Meeting and Event Spaces
Shopping Malls
To assist with this task, the WECHU has created a COVID-19 Safety Plan Template (PDF) and fillable Word document with examples.  The safety plan should be posted in a conspicuous place where it is visible to individuals working in or attending the location. For specific questions related your COVID-19 Workplace Safety Plan, please contact your area Public Health Inspector or call the Environmental Health department at 519-258-2146 ext. 4475.
Please note that Health Unit regions in the Green-Prevent stage are not required to prepare a COVID-19 Workplace Safety Plan.
Related Content:
Last modified:
Tuesday, December 1, 2020 - 10:30am