Caring for Your Baby While Isolating
What you need to know to help you and your family stay healthy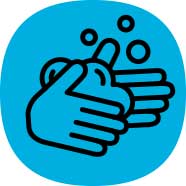 Wash your hands with soap and water thoroughly and often.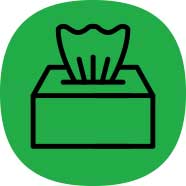 Cough and sneeze into your sleeve or a tissue. Dispose of tissue immediately and wash your hands.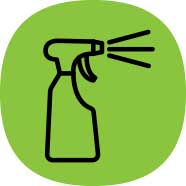 Keep surfaces clean and disinfected.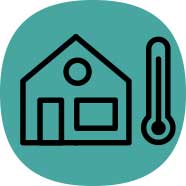 Stay home when you are sick.
Main Page Content
Mothers with Suspected or Confirmed COVID-19:
Mothers with suspected or confirmed COVID-19 must isolate themselves in their homes as much as possible and practice physical distancing by keeping a two metre distance from others in their home. However, there is an exception when mothers are caring for their baby. Mothers may stay in the same room as their baby if they'd like, but should take all possible precautions to avoid spreading the virus to the baby, including:
Washing their hands often, especially before and after touching the baby.
Wearing a medical mask,  a non-medical mask or face covering if close contact with others and the baby cannot be avoided. The mask should completely cover the nose and mouth without gaping.
Keeping their surrounding environment clean and disinfected.
Visit the Public Health Agency of Canada Advice for Mothers During COVID-19 for more information.
Parents and caregivers may need to be separated from their children, and children may need to be separated from their parents because of illness from COVID-19. Families struggling in these challenging situations should consult appropriately trained health or non-health workers for mental health support. Visit our Where to Access Help & Resources page to learn more. 
Expanding Your Social Circle and allowing Visitors:
Caregivers who are not required to isolate, can expand their social circle. This is a big relief to families who need extra help taking care of a newborn or other children at home.
If families choose to have visitors, they should follow these tips to protect their family from getting the virus and these tips to protect grandparents and older adults who may want to visit:
While everyone loves snuggling with a baby, ask visitors to keep a safe distance from the baby to reduce the spread of germs.
Do not have visitors if anyone in their home has COVID-19, or may have been exposed to the virus.  The WECHU advises new parents to avoid visits from anyone who has travelled within the last two weeks, or anyone who is sick.
Remember, if a family chooses not to have visitors, that's ok too, because only they know what's best for their family. 
Face Mask Use
Some people may transmit COVID-19 even though they do not show any symptoms, so any healthy household member or visitor should wear a non-medical face mask when physical distancing of two metres from the newborn cannot be ensured.
Visit the Government of Ontario website to learn how to create a social circle during COVID-19.
Related Content:
Last modified:
Friday, August 14, 2020 - 2:41pm