Additional COVID-19 Guidance For Restaurants, Bars and Food and Drink Establishments
What you need to know to help you and your family stay healthy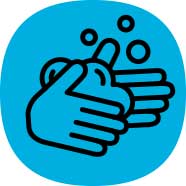 Wash your hands with soap and water thoroughly and often.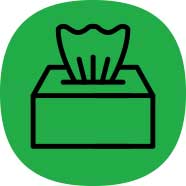 Cough and sneeze into your sleeve or a tissue. Dispose of tissue immediately and wash your hands.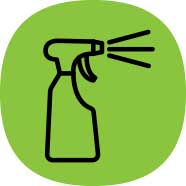 Keep surfaces clean and disinfected.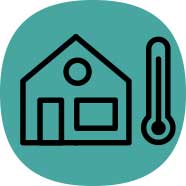 Stay home when you are sick.
Speak with your area Public Health Inspector if you have any questions, or call our helpline at 519-258-2146 ext. 4475.
*This information is subject to change and is current as of January 13, 2020
Main Page Content
For information about acceptable types of eye protection, please review our Eye Protection fact sheet.
The following guidance is intended to help with clarification of public health measures as mandated in Ontario Regulation 82/20 Rules for Areas in Stage 1 and described in the COVID-19 Response Framework for restaurants, bars, and food and drink establishments.
Owners and operators of restaurants, bars, and food and drink establishments must ensure that all required COVID-19 public health measures are in place to keep staff and visitors safe, while also ensuring compliance with the requirements of Ontario Regulation 493/17: Food Premises, and other applicable legislation, including the Occupational Health and Safety Act.
Visit WECHU's Local Pandemic Status page for updates on Windsor-Essex's status level, links to Ministry of Ontario guidance, and a summary of provincial requirements AND local enhanced measures.
COVID-19 Response Framework Measures
Indoor and outdoor dining service is closed.
Take out, drive through, and food delivery permitted, including alcohol.
Windsor-Essex County Health Unit – Specific Enhanced Measures
No additional measures.
---
COVID-19 Safety Plan
For health unit regions in Yellow, Orange, or Red status a COVID-19 safety plan must be completed for restaurants, bars, and food and drink establishments and provided to the Health Unit upon request.
Visit the COVID-19 Workplace Safety Plan Requirements webpage for details and templates for download.
Non-Medical Face Masks, Face Coverings, and Eye Protection
Ontario's COVID-19 Response Framework: Keeping Ontario Safe and Open mandates the wearing of face coverings in indoor public places and workplaces. Municipalities and organizations have created further regulations through the development of face-covering policies. Several local municipalities have included further spaces where masks are required by passing by-laws.
Non-medical masks or face coverings should also be worn in other situations (for example, outdoors) when physical distancing cannot be maintained.
In addition to wearing a non-medical face mask or face covering, staff must wear eye protection when they are within 2 metres of patrons who are not wearing a non-medical mask or face covering. Review our fact sheet on approved eye protection for staff.
Train staff on the proper use, removal and disposal of non-medical masks.
Non-medical masks do not replace other important public health measures, such as physical distancing, proper hand hygiene, coughing and sneezing into a tissue or sleeve and staying home when feeling ill.
Signage and Screening
Every patron/customer/staff member that enters the facility/workplace must be screened for COVID-19 symptoms and risk factors. There are two different types of screening:
Passive screening: people assess their own risk factors and make the decision themselves. Post clear signage at all entrances with screening questions and instructions. If active screening of patrons entering a facility is not possible (for example, public transit, grocery stores), post signage instructing people with symptoms not to enter. Note: for retail stores, screening is only required at entrance to shopping malls, and not individual stores.
Active screening: an employer ensures that the information is collected and reviewed to determine whether a person may enter the workplace. Actively screen staff using the COVID-19 Screening Tool for Workplaces. This includes workers, volunteers, suppliers, and contractors.
Post signage at entrances and throughout the building that clearly communicate procedures for physical distancing between staff and customers. This include posters and floor markings such as instructional tape/stickers that direct the flow of people or customers waiting for services, including any outdoor waiting areas. Examples of signage can be found in the Resources & Signage section of the WECHU website.
Post signage to communicate entry procedures such as hand sanitizing, sneeze and cough etiquette, wearing of cloth masks, and/or screening for symptoms.
Ensure employees are aware of common COVID-19 symptoms and in addition to active screening upon arrival, instruct them to complete a daily provincial screening tool for workplaces before reporting to work.
Provide training to employees on effective hand hygiene practices and if required, the proper way to put on and remove PPE such as masks, face shields, gowns, and gloves.
General Cleaning and Disinfecting
Ensure there is always sufficient supply of approved disinfecting solution or wipes, and an alcohol-based hand rub (hand sanitizer) with a minimum of 60% alcohol content, liquid hand soap, and paper towels. These should be easily accessible to employees.
Clean and disinfect high-touch surfaces such as tables, chairs, bar top, stools, restrooms, light switches, payment hardware, POS terminals, the host stand, bar, kitchen surfaces and tools, condiment bottles, menus, and all other items after every use, when visibly dirty, or and between uses.
Use single-use paper menus, electronic menus, menu-boards, or chalkboards, instead of regular menus.
Encourage the use of contactless payments whenever possible. If handling cash, use alcohol-based hand rub after each transaction and avoid touching your face.
Indoor and Outdoor Dining Areas
For areas in the Grey-Lockdown Level, all indoor and outdoor dining areas must be closed.
Take-out and Check Out Areas
Ideally, there is a minimum of 2 metres of physical distancing between patrons and employees at all times. Where this is a challenge, a see-through and cleanable barrier, such as Plexiglas, can help reduce the spread of respiratory droplets. When installing barriers, ensure that they are large enough to protect for the tallest employee or customer and extend past the width of an area that a person is likely to use.
Install barriers (e.g. Plexiglas) at check-outs and/or between workers who must work less than 2 metres apart.
Install barriers (e.g. Plexiglas) in areas where customers must come within 2 metres of employees (such as at check-in area or check-out areas) or within 2 metres of people from other groups.
For barriers in areas where people are standing, ensure the top of the barrier is 15 cm above the top of the head of the tallest patron or employee, which would be at least 2 metres (79 inches) from the ground.
For barriers in areas where people are sitting, ensure the top of the barrier is 15 cm above the top of the head of the tallest seated patron or employee, which would be at least 1.46 metres (58 inches) from the ground.
Resources
Government of Ontario
Ministry of Health
Ministry of Labour, Training and Skills Development
Workplace Safety & Prevention Services
Guidance on health and safety for restaurant servers, cooks and dishwashers during COVID-19
Related Content:
Last modified:
Thursday, December 17, 2020 - 10:27am