Additional COVID-19 Guidance For Performing Arts
What you need to know to help you and your family stay healthy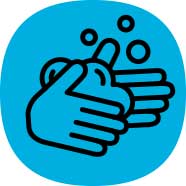 Wash your hands with soap and water thoroughly and often.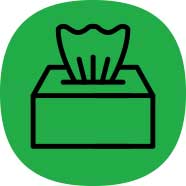 Cough and sneeze into your sleeve or a tissue. Dispose of tissue immediately and wash your hands.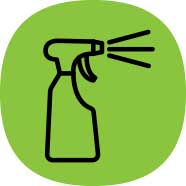 Keep surfaces clean and disinfected.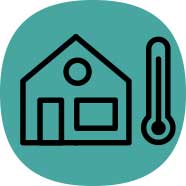 Stay home when you are sick.
Speak with your area Public Health Inspector if you have any questions, or call our helpline at 519-258-2146 ext. 4475.
*This information is subject to change and is current as of January 13, 2020
Main Page Content
The following guidance is intended to provide clarification of the general public health measures mandated in the Ontario Regulation 82/20 Rules for Areas in Stage 1 and described in the COVID-19 Response Framework for a business or place where concerts, artistic events, theatrical performances, or other performances are rehearsed or performed.
Performing Arts Facilities are also required to follow existing worker health and safety requirements as outlined in the Occupational Health and Safety Act and its regulations, and any other relevant requirements as outlined in policies and guidelines issued by the Ministry of Heritage, Sport, Tourism and Culture Industries.
Visit WECHU's Local Pandemic Status page for updates on Windsor-Essex's status level, links to provincial guidance, and a summary of current provincial requirements and local enhanced measures.
COVID-19 Response Framework Measures
Concert venues, theatres and cinemas (includes drive in or drive through events) are closed for all purposes, including rehearsing or performing a recorded or broadcasted event.
For more details, refer to the Government of Ontario's website.
Windsor-Essex County Health Unit – Specific Enhanced Measures
No additional measures.
---
COVID-19 Safety Plan
For health unit regions in "Yellow-Protect" level or higher, a COVID-19 safety plan must be completed for performing arts facilities and provided to the Health Unit upon request.
Visit the COVID-19 Workplace Safety Plan Requirements webpage for details and templates for download.
Non-Medical Face Masks, Face Coverings, and Eye Protection
Ontario's COVID-19 Response Framework: Keeping Ontario Safe and Open mandates the wearing of face coverings in indoor public places and workplaces. Municipalities and organizations have created further regulations through the development of face-covering policies. Several local municipalities have included further spaces where masks are required by passing by-laws.
Learn about the proper use, removal and disposal of non-medical face masks.
Face masks are required to be worn by all staff and performing arts patrons, except while sitting and eating or drinking or while playing a wind or brass instrument.
In addition to wearing a non-medical face mask or face covering, staff in workplaces that come within 2 metres of customers who are not wearing a non-medical mask or face covering must wear eye protection.  These items should be labelled with staff names and should not be shared. Review our fact sheet on approved eye protection for staff.
The wearing of a face mask or eye protection does not replace other important public health measures, such as physical distancing, proper hand hygiene, coughing and sneezing into a tissue or sleeve and staying home when feeling ill.
Signage and Screening
Physical Distancing
Every performer and other person who provides work for the business or place must maintain a physical distance of at least 2 metres from every other person, except,

 if it is necessary for the purposes of the performance or rehearsal that the performers or persons who provide work for the business or place must be closer to each other
where necessary for the purposes of purchasing of admission, food or beverages
where necessary for the purposes of health and safety

Closing every other stall, sink, or urinal in washrooms;
While performing, singers and players of brass or wind instruments must be separated from any other musicians or individuals by an impermeable barrier (e.g. Plexiglas)

For barriers in areas where people are standing, ensure the top of the barrier is 15 cm above the top of the head of the tallest patron or employee, which would be at least 2 metres (79 inches) from the ground.
For barriers in areas where people are sitting, ensure the top of the barrier is 15 cm above the top of the head of the tallest seated patron or employee, which would be at least 1.46 metres (58 inches) from the ground.
General Cleaning and Disinfecting
Increase the frequency of cleaning and disinfecting of auditoriums, including seats, handrails, and children's booster seats between performances.
Increase the frequency of cleaning and disinfection of frequently touched surfaces in common spaces, such as washrooms, lobbies, and concessions/guest services. The surfaces most likely to become contaminated include door handles, handrails, toilet and faucet handles, counters, pin pads, and touch screens. Refer to Public Health Ontario's (PHO) Environmental Cleaning fact sheet.
Ensure hand washing facilities are available and in good working order.
Ensure there is always sufficient supply of approved disinfecting solution or wipes, and an alcohol-based hand rub (hand sanitizer) with a minimum of 60% alcohol content, liquid hand soap, and paper towels. These should be easily accessible to employees.
Provide additional garbage bins for safe disposal of used masks, tissues, and paper towels and wipes.
Additional Measures
For outdoor drive-in performances:
Provide alternative options for event attendees to purchase tickets and concessions online and/or by telephone service in advance of the event.
Consider accepting only contactless payment options (e.g., debit/credit card, smartphone, smartwatch) instead of using a PIN pad and avoid accepting cash whenever possible.
Install physical barriers (e.g., Plexiglas) at the point of sale or wherever there are likely to be customer and staff interactions.
Food and beverages may only be sold to persons in attendance at the drive-in cinema or the drive-in or drive-through concert, event or performance if they are delivered directly to the person's motor vehicle.
Resources
Related Content:
Last modified:
Tuesday, January 19, 2021 - 1:18pm