Additional COVID-19 Guidance For General Public Health Measures (Gatherings, Workplaces, Face Coverings)
What you need to know to help you and your family stay healthy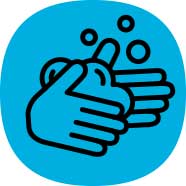 Wash your hands with soap and water thoroughly and often.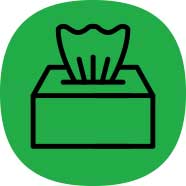 Cough and sneeze into your sleeve or a tissue. Dispose of tissue immediately and wash your hands.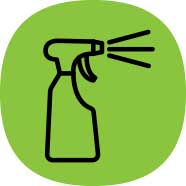 Keep surfaces clean and disinfected.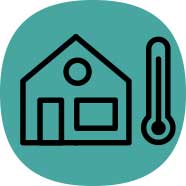 Stay home when you are sick.
Speak with your area Public Health Inspector if you have any questions, or call our helpline at 519-258-2146 ext. 4475.
*This information is subject to change and is current as of January 13, 2020
Main Page Content
The following guidance is intended to help with clarification of general public health measures as mandated in Ontario Regulation 82/20 Rules for Areas in Stage 1 and described in the COVID-19 Response Framework This includes information on private gatherings, workplaces and the wearing of face masks.
Visit WECHU's Local Pandemic Status page for updates on Windsor-Essex's status level, links to provincial guidance, and a summary of current provincial requirements and local enhanced measures.
COVID-19 Response Framework Measures
There are no organized indoor public events or social gatherings permitted, except with members of the same household. Limit for outdoor organized public events and social gatherings is:
5 people outdoors
Physical distancing must be maintained.
Wearing a face mask or covering outdoors is recommended when 2 metres physical distancing can't be maintained.
Capacity limits for wedding services, funeral services, and other religious services, rites or ceremonies:
10 people indoors
10 people outdoors
Virtual and drive-in wedding services, funeral services, religious services, rites or ceremonies are encouraged.
No drive-in or drive-thru events are allowed for the purposes of entertainment.
Work from Home, Except Where Necessary – a business or organization that is open shall ensure that any person who performs work for them conducts their work remotely, with limited exception, unless the nature of their work requires them to be on-site at the workplace.
For more details, refer to the Government of Ontario's website.
Windsor-Essex County Health Unit – Specific Enhanced Measures
General Instructions for residents:
Zero tolerance on all COVID-19 prevention measures.
Do not visit other residential premises, except for essential reasons.
Cancel, postpone, or hold virtually any other discretionary in-person activities, or participate only with your household and essential supports.
Workplace Instructions
Enable, as possible, work from home options for employees.
Prohibit non-essential visitors (persons whose presence is not essential to the functioning of the workplace as a workplace) from attending their facilities.
---
Non-Medical Face Masks, Face Coverings, and Eye Protection
Ontario's COVID-19 Response Framework: Keeping Ontario Safe and Open mandates the wearing of face coverings in indoor public places and workplaces. Municipalities and organizations have created further regulations through the development of face-covering policies. Several local municipalities have included further spaces where masks are required by passing by-laws.
Learn about the proper use, removal and disposal of non-medical face masks.
In addition to wearing a non-medical face mask or face covering, staff in workplaces that come within 2 metres of customers who are not wearing a non-medical mask or face covering (for example, if staff are serving food or drink in a restaurant to seated customers who have removed their mask to eat and drink) must wear eye protection.  These items should be labelled with staff names and should not be shared. Review our fact sheet on approved eye protection for staff.
The wearing of a face mask or eye protection does not replace other important public health measures, such as physical distancing, proper hand hygiene, coughing and sneezing into a tissue or sleeve and staying home when feeling ill.
Signage and Screening
Workplaces and organizations must develop a communication and/or public education plan for the public that highlights COVID-19 risk in the workplace or organization.  For information about how to assess COVID-19 risks and to plan risk modifications, please refer to the WECHU Risk Assessment for Workplaces page.
Physical Distancing
Workplaces
In public areas and workplaces, complete any needed modifications in areas where there will be staff and/or customers, to assist with physical distancing and proper cleaning and disinfection. For example:
Enable work-from-home options for employees if possible.
Monitor entrances to control staff and customers entering the workplace.
Rearrange workplace layouts and remove non-essential furniture/items, to allow ease of movement for physical distancing.
Establish directional aisles to manage staff flow.
Place visual markers (e.g. tape on the floor, pylons, signs) spaced 2 metres apart for areas where staff may congregate.
Install barriers (e.g. Plexiglas) between workers who must work in close proximity to each other, less than 2 metres.

For barriers in areas where people are standing, ensure the top of the barrier is 15 cm above the top of the head of the tallest patron or employee, which would be at least 2 metres (79 inches) from the ground.
For barriers in areas where people are sitting, ensure the top of the barrier is 15 cm above the top of the head of the tallest seated patron or employee, which would be at least 1.46 metres (58 inches) from the ground.
General Instructions for Residents
Minimize visiting to a private home or residential premise, including social gatherings (both indoor and outdoor) except for essential reasons.
Minimize your close contacts to your household members only.
General Cleaning and Disinfecting
In addition to routine cleaning and disinfection, high-touch surfaces should be cleaned and disinfected at least twice per day or when visibly soiled. For example, doorknobs, elevator buttons, light switches, washroom areas, counters, hand rails, and common areas of a workplace such as break rooms.
Ensure hand washing facilities are available and in good working order.
Ensure there is always sufficient supply of approved disinfecting solution or wipes, and an alcohol-based hand rub (hand sanitizer) with a minimum of 60% alcohol content, liquid hand soap, and paper towels. These should be easily accessible to employees.
Provide additional garbage bins for safe disposal of used masks, tissues, and paper towels and wipes.
Resources
Related Content:
Last modified:
Wednesday, January 13, 2021 - 4:04pm