Additional COVID-19 Guidance For Casinos, Bingo Halls, and Gaming Establishments
What you need to know to help you and your family stay healthy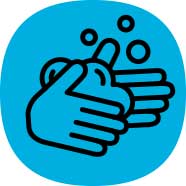 Wash your hands with soap and water thoroughly and often.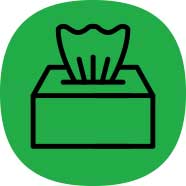 Cough and sneeze into your sleeve or a tissue. Dispose of tissue immediately and wash your hands.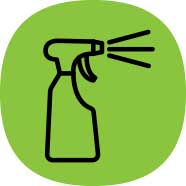 Keep surfaces clean and disinfected.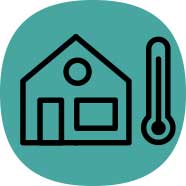 Stay home when you are sick.
Speak with your area Public Health Inspector if you have any questions, or call our helpline at 519-258-2146 ext. 4475.
*This information is subject to change and is current as of January 13, 2020
Main Page Content
The following guidance is intended to help with clarification of general public health measures as mandated Ontario Regulation 82/20: Rules for Areas in Stage 1 and described in the COVID-19 Response Framework for casinos, bingo halls, and gaming establishments.
Casinos, bingo halls, and gaming establishments are also required to follow existing worker health and safety requirements as outlined in the Occupational Health and Safety Act and its regulations, and any other relevant requirements.
Visit WECHU's Local Pandemic Status page for updates on Windsor-Essex's status level, links to provincial guidance, and a summary of current provincial requirements and local enhanced measures.
COVID-19 Response Framework Measures
Under the provincial order, all casinos, bingo halls, and gaming establishments must close
Windsor-Essex County Health Unit – Specific Enhanced Measures
No additional measures.
---
COVID-19 Safety Plan
For health unit regions in Yellow-Protect, Orange-Restrict, and Red-Control levels, a COVID-19 safety plan must be completed for casinos, bingo halls, and gaming establishments and provided to the Health Unit upon request.
Visit the COVID-19 Workplace Safety Plan Requirements webpage for details and templates for download.
Resources
---
Related Content:
Last modified:
Monday, December 14, 2020 - 8:40am