About COVID-19
About COVID-19
What you need to know to help you and your family stay healthy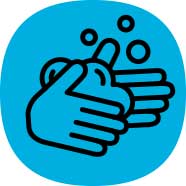 Wash your hands with soap and water thoroughly and often.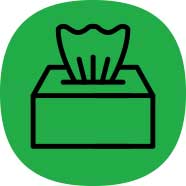 Cough and sneeze into your sleeve or a tissue. Dispose of tissue immediately and wash your hands.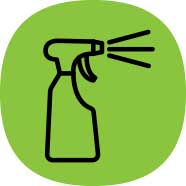 Keep surfaces clean and disinfected.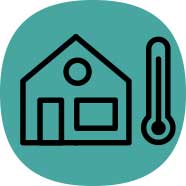 Stay home when you are sick.
Main Page Content
What is COVID-19?
COVID-19 is an acute respiratory infection caused by a coronavirus strain that began spreading in people in December 2019 in Wuhan, China. It is a new respiratory virus and it can cause mild to severe illness in people. The COVID-19 virus is not the same as the other coronaviruses that commonly circulate among people and cause mild illness, like the common cold.
How COVID-19 Spreads
Person-to-person
COVID-19 spreads mainly from person-to-person, through close contact with others and through respiratory droplets when an infected person coughs or sneezes. This is similar to how influenza also spreads.
Spread from contact with contaminated surfaces or objects
The virus can also spread when someone touches an object or surfaces with the virus on it, and then touches their mouth, face, or eyes.
Types of transmission
Local transmission occurs is when the source of infection is known and can be traced back through the contacts of someone with COVID-19.
Community transmission occurs is when people have become infected with COVID-19 in an area and are not sure how or where they became infected. 
Signs and Symptoms of COVID-19
People with confirmed COVID-19 have a range of symptoms from little to no symptoms to severe illness (e.g., pneumonia), and in some cases death. Common symptoms include:
Fever
Cough
Shortness of breath
Symptoms may appear as early as two days or as long as 14 days.
Diagnosis
COVID-19 infections are diagnosed by a health care provider, based on the symptoms, and are confirmed through laboratory tests.
Treatment
There is currently no vaccine to prevent a COVID-19 infection, nor is there a treatment currently for COVID-19. Individuals with COVID-19 should drink plenty of fluids (stay hydrated) and get plenty of rest. To prevent an infection, it is best to avoid exposure to the virus.
---
Resources:
What we know so far about novel coronavirus: Public Health Ontario
Related Content:
Last modified:
Friday, March 27, 2020 - 11:51am